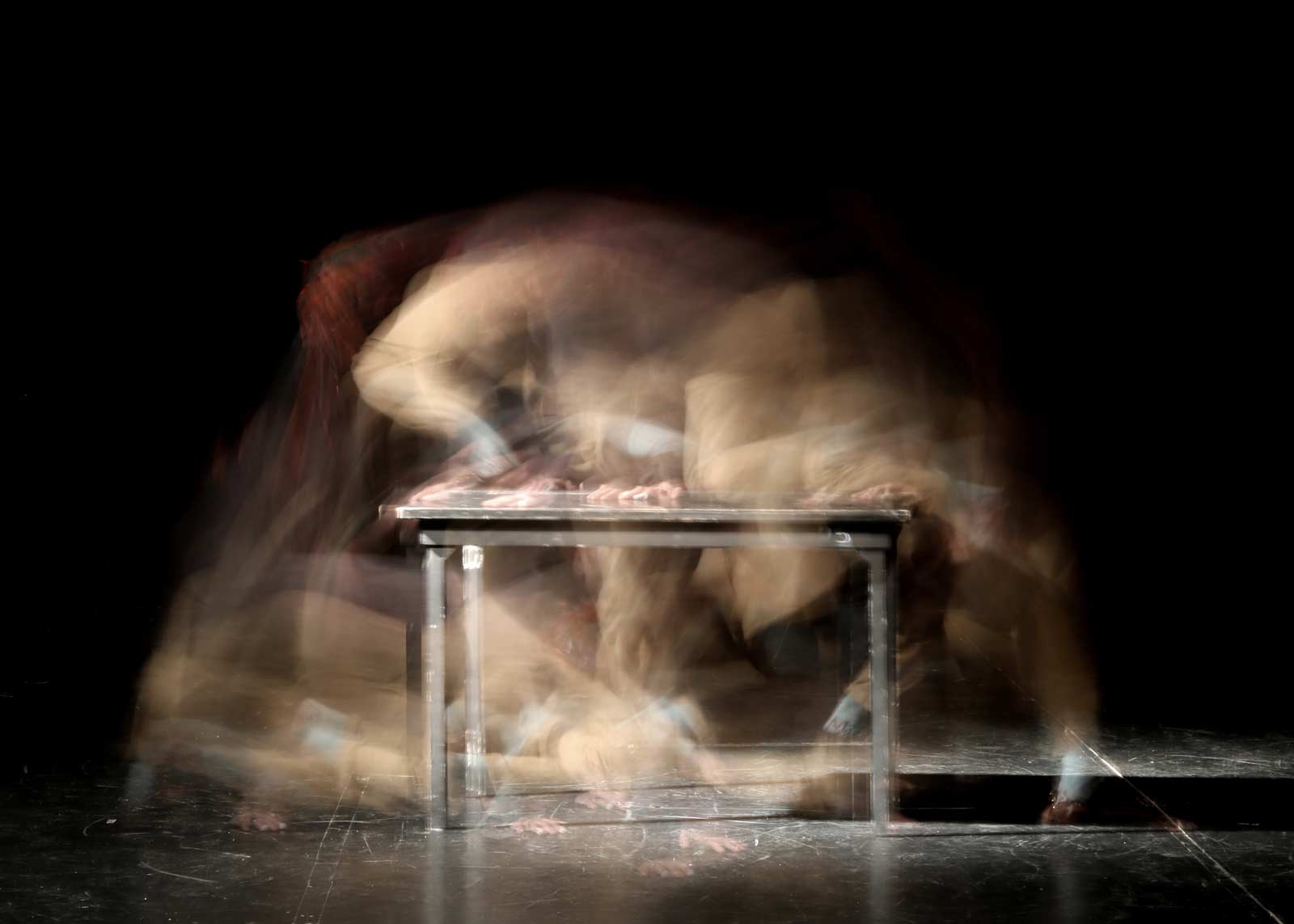 Am Tisch – At The Table.
There's a crack in everything – that's how the light gets in.
Die Vorbereitung dieses Projektes ist durch das Reload-Programm der Bundeskulturstiftung ermöglicht worden. Am Tisch – At The Table ist eine Kooperation der Düsseldorfer Gruppe projekt-il und der Gruppe Echodrama aus Athen, mit freundlicher Unterstützung des FREIRAUM Co-Working-Space und des zakk Düsseldorf.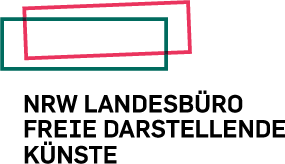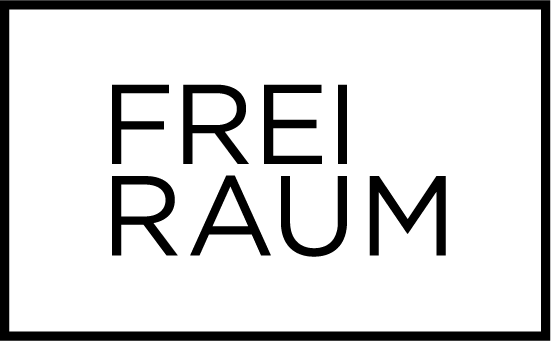 – – –
Am Tisch – At The Table ist eine über zwei Jahre angelegte transnationale multimediale Begegnung, die dem Familientisch als zentralem Verhandlungsort und damit der kleinsten gesellschaftlichen Zelle nachspürt.
Live am Tisch, als Videoinstallation und im virtuellen Wohnzimmer performen Künstlerinnen verschiedener Disziplinen über mehrere Kontinente hinweg ihren Familientisch und zeichnen die Bruchstellen, die geheimen Codes und offenen Flanken der Familienverhandlung in unterschiedlichen gesellschaftlichen Kontexten und über nationale Grenzen hinweg nach. Der Familientisch ist Repräsentant für den Alltag und den Festplatz einer Familie, Mittelpunkt des Lebens, Versammlungs- und Verhandlungsraum für gesellschaftliche Prozesse, Rückblicke, Zukunftsszenarien sowie gemeinsame Träumereien. Dabei entsteht ein dem Publikum live und im virtuellen Raum zugängliches Kaleidoskop von Familie in Extremsituationen, das von persönlichen Tragödien, Krieg, Migration, aber auch von der globalen Pandemie handelt. In einer Zeit, in welcher alle Menschen auf dieser Welt die gleichen außergewöhnlichen Erfahrungen teilen, sitzen wir an einem einzigen weltumspannenden Familientisch, der als biografische Bühne von persönlichen, gesellschaftlichen und kulturellen Eindrücken der letzten siebzig Jahre geformt worden sind. Diese Eindrücke aus der biografischen und künstlerischen Perspektive aller beteiligten Künstlerinnen zeigen, dass wir kultur- und länderübergreifend mehr Dinge teilen, als wir denken.
Die geplante Dauer des Gesamtprojektes ist über den Zeitraum der Jahre 2021 bis 2022 angelegt.
Das Projekt ist in verschiedene Teilabschnitte unterteilt:
At The Table21 – Januar bis Oktober 2021
Ausstellung und Live-Performances / Düsseldorf Festival – September 2021
Am Tisch – At The Table – 2022 – Inszenierungen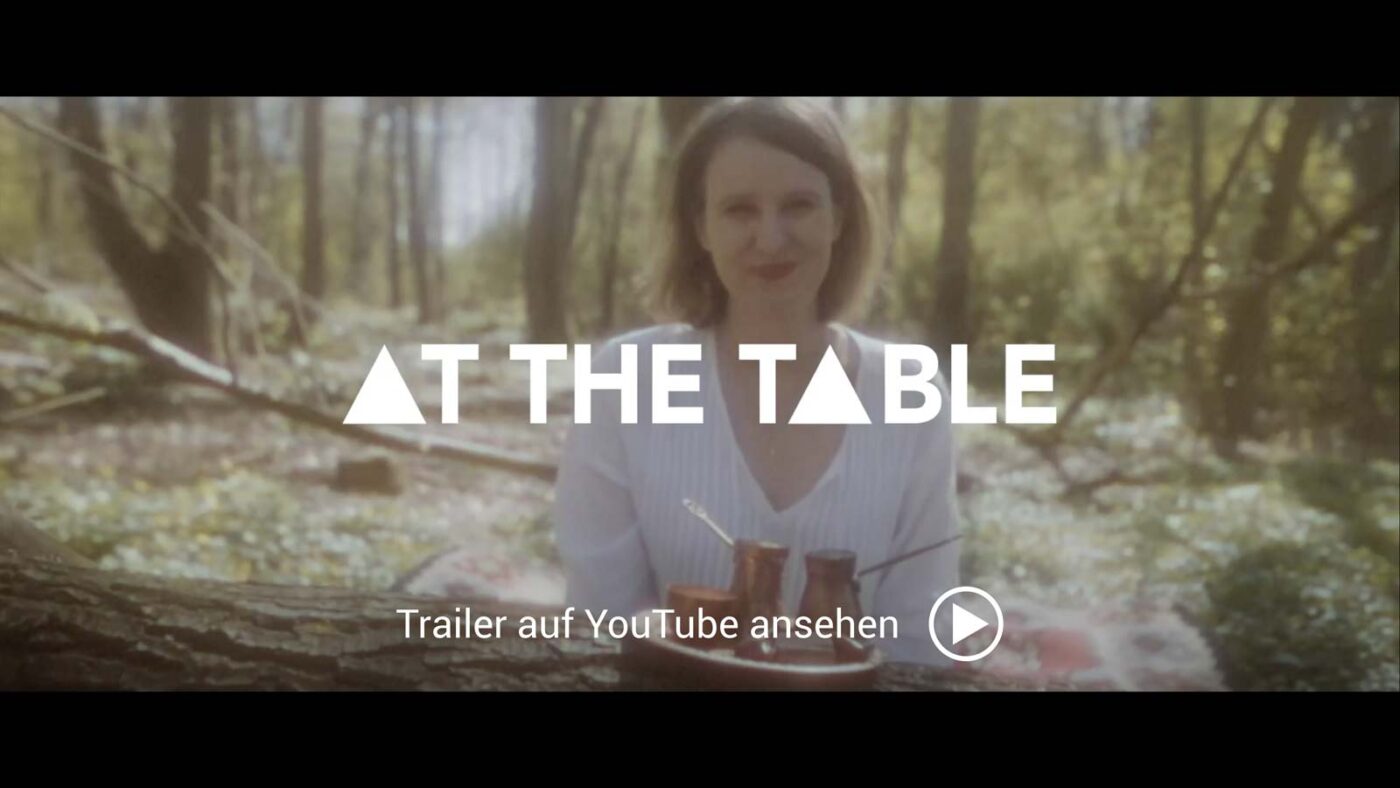 AMY FREGA
EGYPT / GERMANY
Amy Frega is an Egyptian-American crossover singer. She completed her Bachelor of Arts in Music at the American University in Cairo, specializing in Music Technology and Performance. In 2018 she started her Masters in classical singing at the Robert Schumann Music College in Düsseldorf. Since her time in Germany, she has been active as a jazz, pop and improvisational vocalist, having performed in the production of "Jeff Koons" by the Düsseldorfer Schauspielhaus. She has also been active in the classical music scene, singing in many Lied duo concerts, namely in the "Chopin Festival", which was broadcasted by the WDR 3 radio station.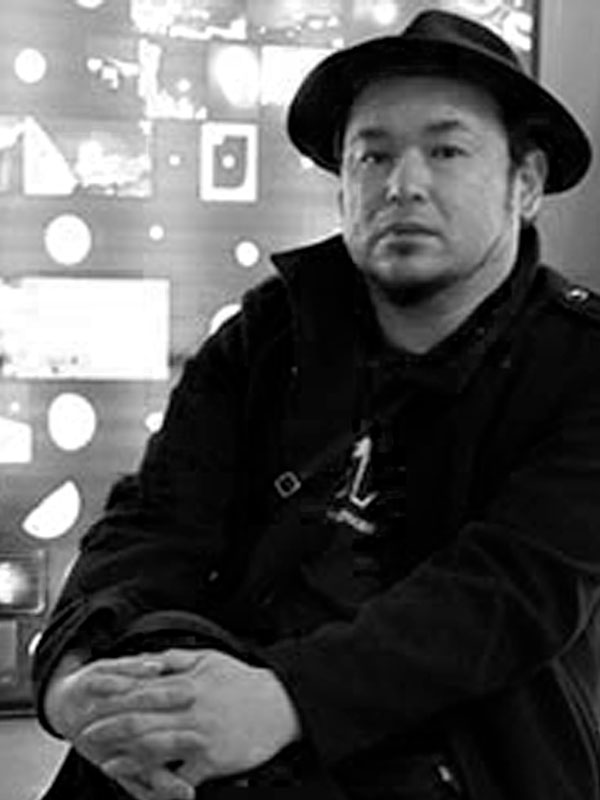 ATSUSHI WATANABE
JAPAN
Since Graduating from Tokyo University of the Arts, Atsushi Watanabe has been presenting socially critical artworks based on his and other peoples experiences with emotional scars and mind traps. In addition to putting out artistic works, Watanabe has also appeared in television programs such as the social welfare program "Breakthrough" (NHK E-Tele, 2016), and "Heart Net TV" (NHK E-Tele, 2018–2019), and contributed writing to magazines, newspapers, and online publications. He also lectures on topics both within art and on other topics. In 2016, he joined ARTIST'S GUILD. Part-time lecturer at Musashino Art University, Tokyo (from 2020).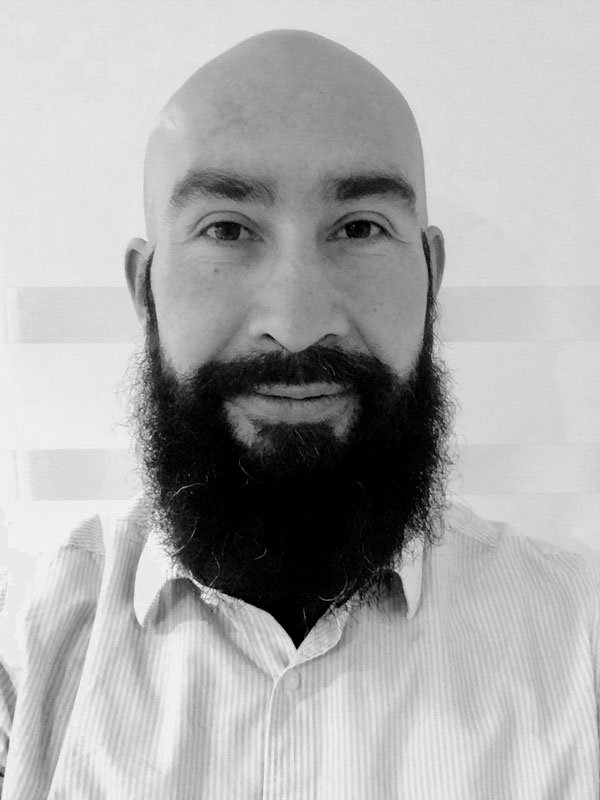 BERNARDO SAN RAFAEL
COSTA RICA / SWITZERLAND
Dance performance artist and choreographer Bernardo San Rafael was born in Costa Rica. He studied at the Conservatorio de Música y Artes de la Universidad de Costa Rica and at the École Professionelle Supérieur de la Danse in Montpellier, France. After engagements at the Deutsche Oper am Rhein Düsseldorf / Duisburg, Theater Dortmund and Oper Bonn he is present with his own performance projects in urban space. As a teacher he has been invited to give classes in Istanbul (CATI), Skiathos (ERASMUS), Athens (ECHODRAMA) , Freiburg (Bewegungsart) and Düsseldorf (Tanzhaus NRW). Since 2019 Bernardo San Rafael is part of the Performance Group of Lokstoff! In Stuttgart.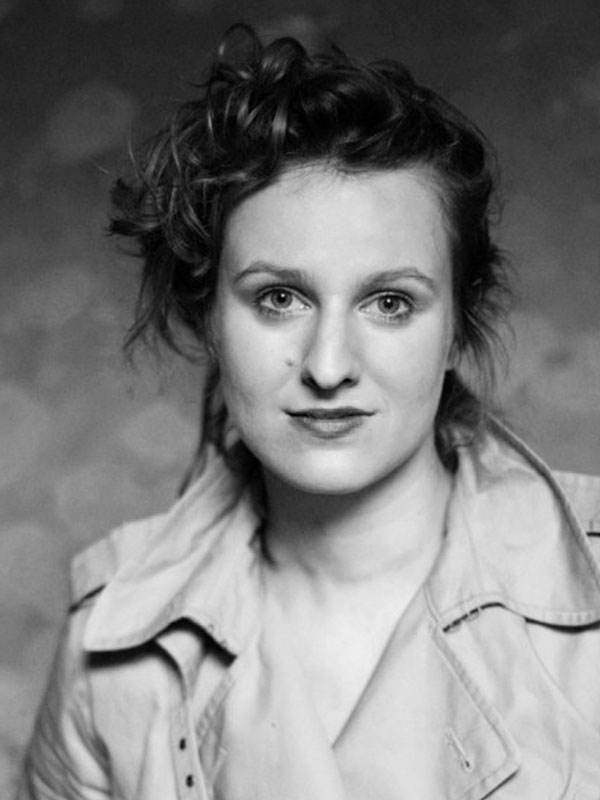 JASMINA MUSIĆ
BOSNIA AND HERZEGOVINA / GERMANY
Jasmina Musić was born in Banja Luka (today: Bosnia and Herzegovina). She studied acting in Hamburg at the Theaterakademie Hamburg and in Tuzla (Bosnia and Herzegovina), as well as psychology in Cologne. In the 2014–2017 season she was a permanent ensemble member at the Düsseldorfer Schauspielhaus. She can be seen as a guest at Maxim Gorki Theater in the production "Common Ground" by Yael Ronen & Ensemble and at Schauspiel Dortmund in "Der goldene Schnitt" (director: Tugsal Mogul). In addition to her acting activities, she develops her own performances in public space, most recently at NRW Forum Düsseldorf. In 2020 Jasmina Musić was a fellow at the International Forum in Berlin.
KEYVAN SARRESHTEH
IRAN
Keyvan Sarreshteh is a multi-disciplinary artist based in Tehran. He graduated with a B.A. in Puppet Theater from Tehran University, since, he has worked as a writer, performer, director, researcher, translator, and lecturer. His focus is on Memory, Space, and Location and the correlation between these three and interpersonal relations and political powers. His works have been featured, in many local and international festivals. With his solo performance "Apartment" he was invited to the Wiener Festwochen in 2019.

www.instagram.com/keyvansa/
www.facebook.com/Saturnsomething
MATTS JOHAN LEENDERS
GERMANY
Matts Johan Leenders works as a composer, musical director, sound designer, sound engineer or on stage as a multi-instrumentalist and singer. In addition, Leenders is active as a choir director and pianist in gospel music, in 2011 he received the WDR Jazz Prize in the category of young talent with the FH Big Band, and in 2012 his first book "Sound für Videospiele" ("Sound for Video Games") was published. For the recitals "Heart of Gold", "Boys don't cry and girls just want to have fun", "I build my time" and "Alice" (all directed by André Kaczmarczyk) at the Düsseldorfer Schauspielhaus he was responsible as musical director and composer. He has been working with projekt-il since 2015.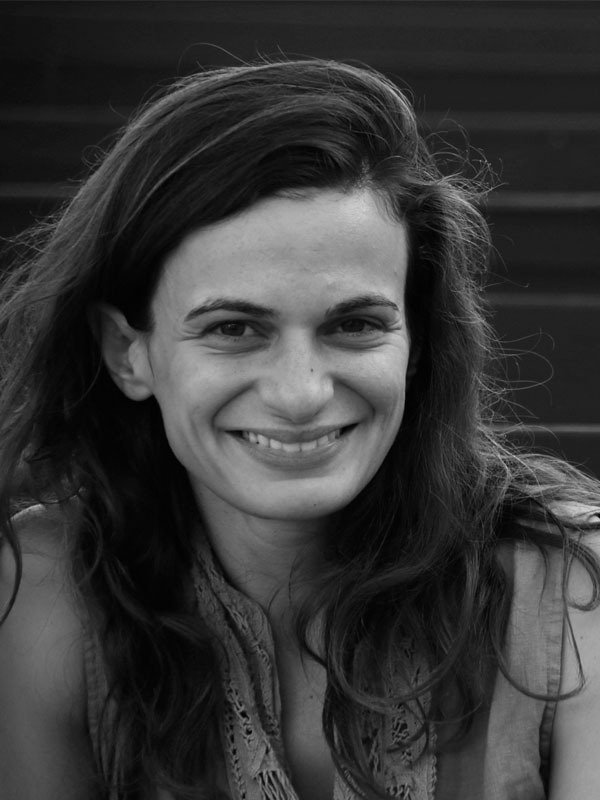 PHAEDRA PISIMISI
GREECE / GERMANY
Phaedra Pisimisi was born in Los Angeles and grew up in Athens. After receiving her dance diploma from the Professional Dance School "Despoina Gregoriadou", she worked as a performer and choreographer in various dance companies based in Athens. In 2009 she completed her Bachelor's Degree in Education at the University of Athens. Since 2011 she has been living in Germany, where she works as a performer and choreographer, including at the Deutsche Oper am Rhein, Theater Bonn and regularly at the Düsseldorfer Schauspielhaus. In parallel she is the choreographer of the Athens "Echodrama Cultural Group" and as such leads international exchange projects between Greece, France and Germany.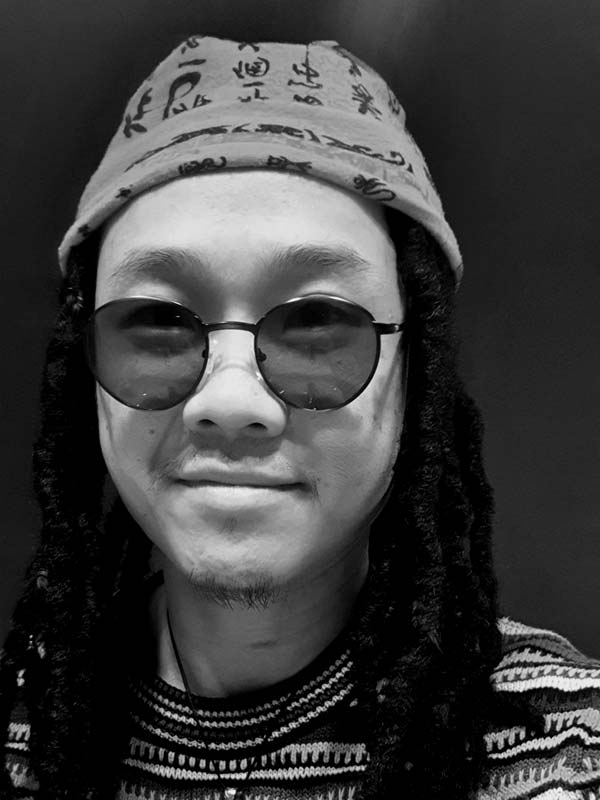 SANDER KANG DE
KIRGISISTAN / GERMANY
Sander Kang De comes from Bishkek in Kyrgyzstan. He grew up there as a member of an ethnic and religious minority in a country influenced by Islam but also by Soviet culture. He studied film directing in Moscow and lives in Germany since 2019. In his work, he deals with questions about the self-realisation of the human individual within the framework of social conventions, prejudices and cultural norms. His stories draw on personal experiences of advocacy for marginalised groups. For example homeless people, people of the LGBTQ community and people, who exprience of domestic violence. One of his motivations is, to follow an artistic vision in the face of existential and societal obstacles.
– – –
projekt-il beschäftigt sich mit der Entwicklung und Umsetzung von kultur-, kunstrichtungs- und generationsübergreifenden Theaterprojekten, sowohl in professionellen Kollaborationen als auch im partizipierenden Bürger*innentheater.
projekt-il ist die gemeinsame Arbeitsplattform der Künstler*innen Alexander Steindorf und Bianca Künzel in Form einer GbR.