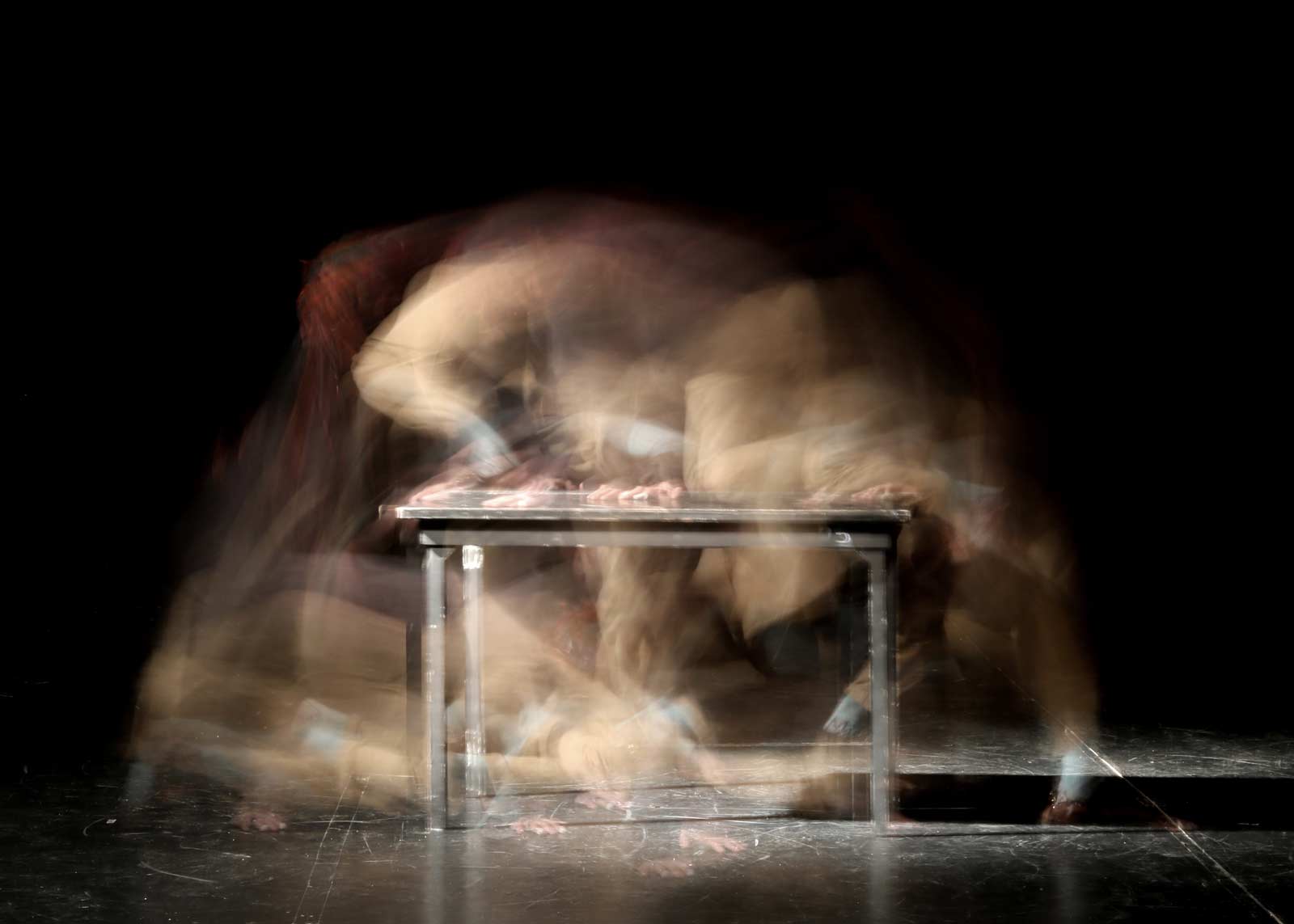 There's a crack
in everything – that's how
the light gets in.
current
27.04.-30.04. STUTTGART
AT THE TABLE – Eine perfromative Installation

Coop: Lokstoff! & projekt-il
lokstoff.com
13.04.-28.05 Valetta/Malta
@Spazju Kreattiv,
exhibition At the table
1 – Currently, Lithuanian singer Tomas Kildisius is producing a new contribution for At The Table, which is expected to be on display in our digital exhibition space in November 2022.
2 – At The Table will be performed with an exhibition and live performances at the Theatermuseum Düsseldorf, Jägerhofstraße 1, 40479 Düsseldorf on 21.11.2022.

projekt-il has been invited by Spazju Kreattiv, Malta's centre for creativity in Valetta, to present At The Table with an exhibition and live performances from 13.04.2023 to 17.04.2023.
info@projektil.art
Am Tisch – At The Table is a two-year transnational multimedia encounter that traces the family table as the central meeting and negotiation place of the family and thus the smallest social cell. Live at the table, as a video installation and in the virtual living room, artists from various disciplines perform their family table across several continents and trace the breaking points, the secret codes and open flanks of family negotiation in different social contexts and across national borders. At a time when everyone in the world shares the same extraordinary experiences, we sit at a single global "family table" that has been shaped as a biographical stage by personal, social and cultural impressions of the last seventy years.
The exhibition At The Table was shown at the Düsseldorf Festival from 09.09. to 25.09.2021 and the short films of the artists* can be seen since then and continue to be shown in the digital exhibition space on atthetable.art. Four performances based on the short films premiered at Düsseldorf Festival 2021 and are available for guest performances.
– – –
projekt-il is concerned with the development and realisation of cross-cultural, cross-artistic and cross-generational theatre projects, both in professional collaborations and in participatory citizen theatre.
projekt-il is the joint working platform of the artists Alexander Steindorf and Bianca Künzel in the form of a GbR.