Am Tisch –
At The Table
There's a crack in everything – that's how the light gets in.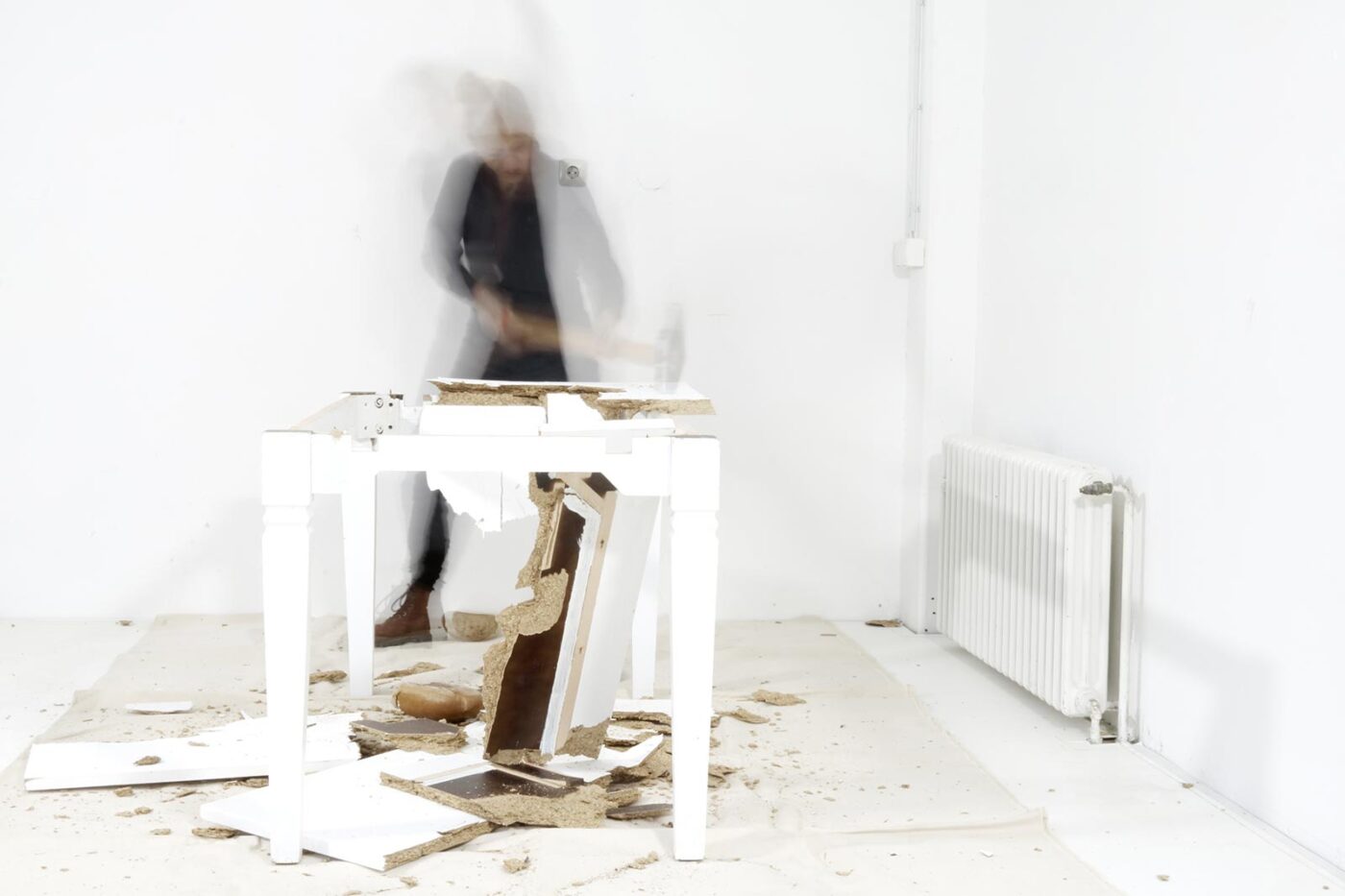 The preparation of this project has been made possible by the Reload Programme of the Federal Cultural Foundation. Am Tisch – At The Table is a cooperation between the Düsseldorf group projekt-il and the group Echodrama from Athens, with the kind support of the FREIRAUM Co-Working-Space and the zakk Düsseldorf.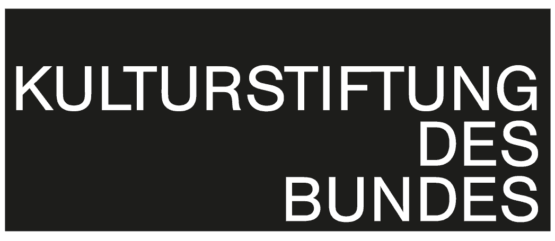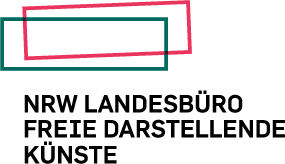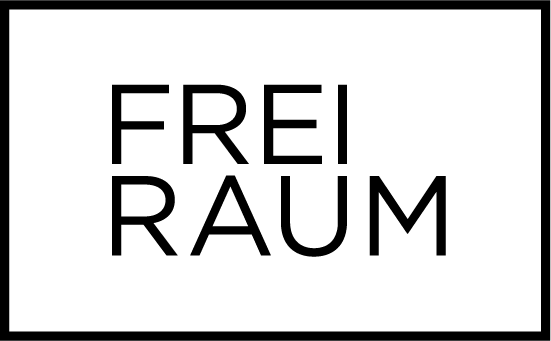 Am Tisch – At The Table is a transnational multimedia encounter over two years that traces the family table as a central place of negotiation and thus the smallest social cell.
Live at the table, as a video installation and in the virtual living room, artists from various disciplines perform their family table across several continents and trace the breaking points, the secret codes and open flanks of family negotiation in different social contexts and across national borders. The family table is a representative of the everyday life and the festival place of a family, the centre of life, a meeting and negotiation space for social processes, retrospectives, future scenarios as well as common reveries. The result is a kaleidoscope of family in extreme situations, accessible to the audience live and in virtual space, which deals with personal tragedies, war, migration, but also with the global pandemic. At a time when all people in this world share extraordinary experiences, we sit at a single global family table that has been shaped as a biographical stage by personal, social and cultural impressions of the last seventy years. These impressions from the biographical and artistic perspectives of all participating artists show that we share more things across cultures and countries than we think.
Mai 2016 am Jungen Schauspielhaus Düsseldorf uraufgeführt
Mit
Farzad Ahmadi,
Abdulgader Ail,
Abdul Khaliq Alrawi,
Joti Baggri, Amir Baghistany,
Azim Behbudi,
Carolina Braun,
Martin Charosphour,
Mohammad Fares Damlakhi, Jasmin Groos,
Hamid Hesso,
Ulrike Kempf,
Rejoice Mhandu,
Sami Nacir,
Holali Oumata,
Lisa Pohl,
Rainer Sann,
Adam Sawalha,
Nazli Saremi,
Friedhelm Schulte,
Jeannette Sedjo,
Akram Zarei,
Dem Persischen Chor Difi,
Dem Jodelklub Düsseldorf, Sänger/Innen Der Soulville-Jazzsingers,
Canta B.
Projektleitung / Regie
Bianca Künzel, Alexander Steindorf
Projektleitung / Dramaturgie
Dorle Trachternach
Ausstattung
Stefanie Dellmann
Musik
Matts Johan Leenders
Choreografie
Phaedra Pisimisi
Illustration
Max Fiedler
Artistic participants: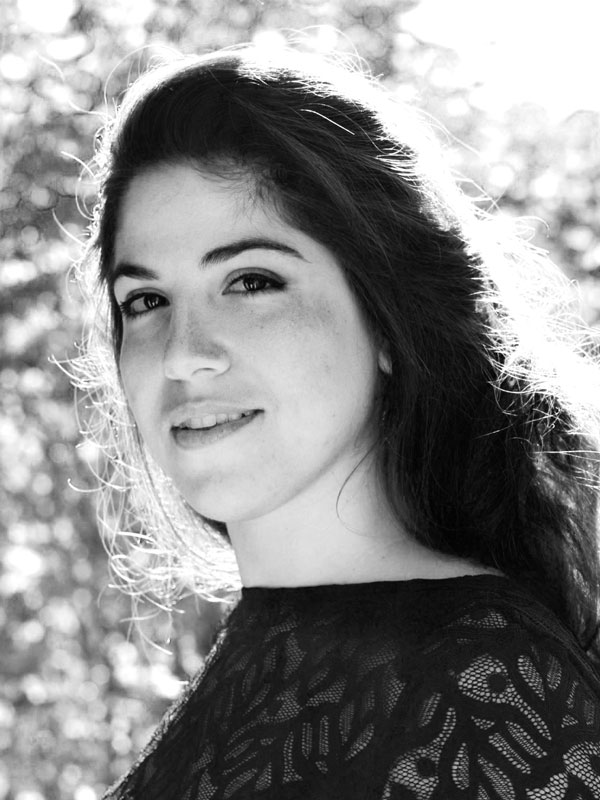 Amy Frega – Tarabeza
Amy Frega is an Egyptian-American crossover singer. She graduated with a Bachelor of Arts in Music from the American University in Cairo, majoring in Music Technology and Performance. In 2018, she began her Master's degree in classical singing at the Robert Schumann Musikhochschule in Düsseldorf, Germany. Since her time in Germany, she has been active as a jazz, pop and improvisational vocalist and has performed in the Düsseldorf Schauspielhaus production of "Jeff Koons". She has also been active in the classical music scene, singing in many different concerts, especially at the "Chopin Festival" broadcast by WDR3.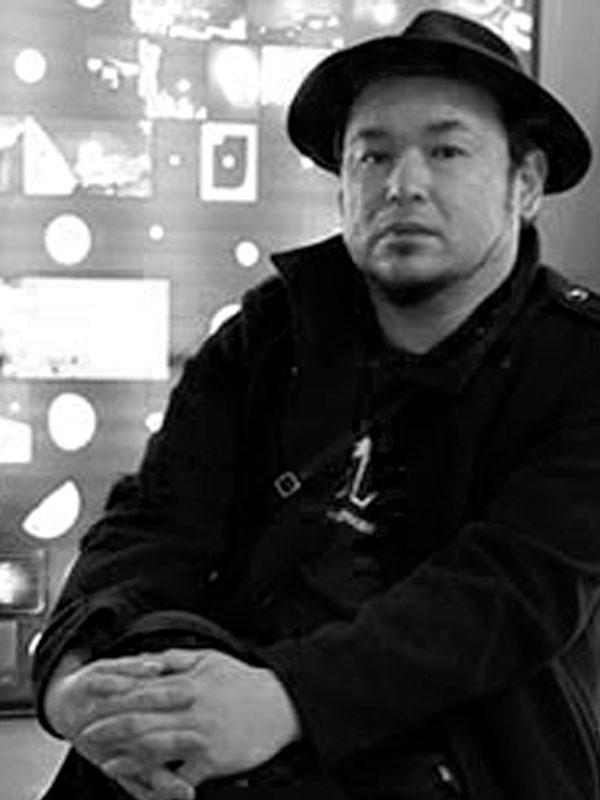 Atsushi Watanabe – Tell me your emotional scars
Since graduating from Tokyo University of the Arts, Atsushi Watanabe has presented socially critical artworks based on his and other people's experiences of emotional scars and psychological traps. In addition to his artistic works, Watanabe has also appeared on television programmes such as the social welfare programme Breakthrough (NHK E-Tele, 2016) and Heart Net TV (NHK E-Tele, 2018-2019), and has contributed to magazines, newspapers and online publications. He also lectures on topics within and outside the arts. He has been a member of ARTIST'S GUILD since 2016 and has been a part-time lecturer at Musashino Art University, Tokyo, since 2020.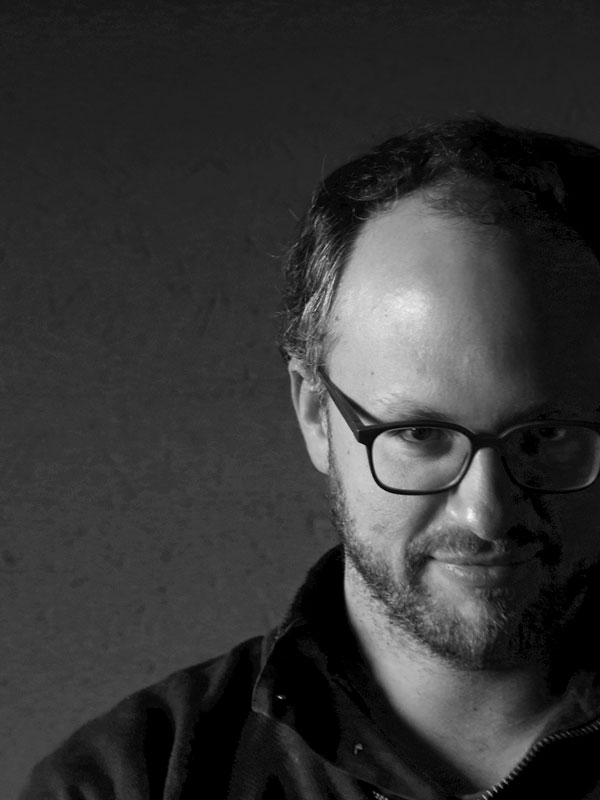 Matts Johan Leenders – Was bleibt
Matts Johan Leenders works as a composer, musical director, sound designer, sound engineer or on stage as a multi-instrumentalist and singer. In addition, Leenders is active as a choir director and pianist in gospel music, in 2011 he received the WDR Jazz Prize in the category for young musicians with the FH Big Band and in 2012 his first book "Sound for Video Games" was published. He was responsible as musical director and composer for the recitals "Heart of Gold", "Boys don't cry and girls just want to have fun", "I build my time" and the musical "Alice" (all directed by André Kaczmarczyk) at the Düsseldorf Schauspielhaus. He has been working with projekt-il since 2015.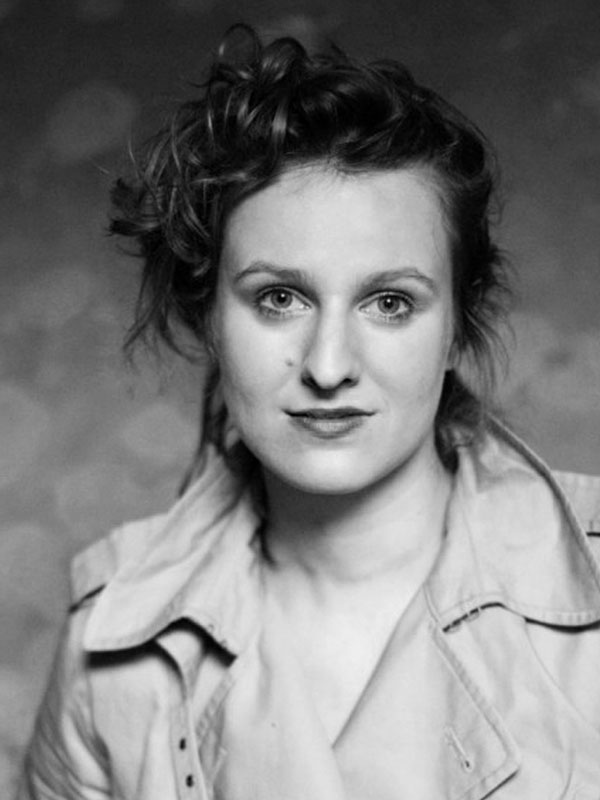 Jasmina Musić – Susret sa odsustvom
Jasmina Musić was born in Banja Luka (today: Bosnia-Herzegovina). She studied acting in Hamburg at the Hamburg Theatre Academy and in Tuzla (Bosnia-Herzegovina), as well as psychology in Cologne. From 2014 to2017 she was a permanent ensemble member at the Düsseldorf Schauspielhaus. As a guest she can be seen at the Maxim Gorki Theater in the production "Common Ground" by Yael Ronen & Ensemble and at Schauspiel Dortmund in "Der goldene Schnitt" (director: Tugsal Mogul). In addition to her acting work, she develops her own performances in public spaces, most recently at the NRW Forum Düsseldorf. In 2020, Jasmina Musić was a scholarship holder at the International Forum in Berlin.
Bernado San Rafael – La camisa
The dance performance artist and choreographer Bernardo San Rafael was born in Costa Rica. He studied at the Conservatorio de Música y Artes de la Universidad de Costa Rica and at the École Professionelle Supérieur de la Danse in Montpellier, France. After engagements at the Deutsche Oper am Rhein Düsseldorf/Duisburg, the Theater Dortmund and the Oper Bonn, he is present with his own performance projects in urban spaces. As a lecturer he was invited to courses in Istanbul (CATI), Skiathos (ERASMUS), Athens (ECHODRAMA), Freiburg (Bewegungsart) and Düsseldorf (Tanzhaus NRW). Since 2019 Bernardo San Rafael is a member of Lokstoff! – Theatre in Public Space in Stuttgart.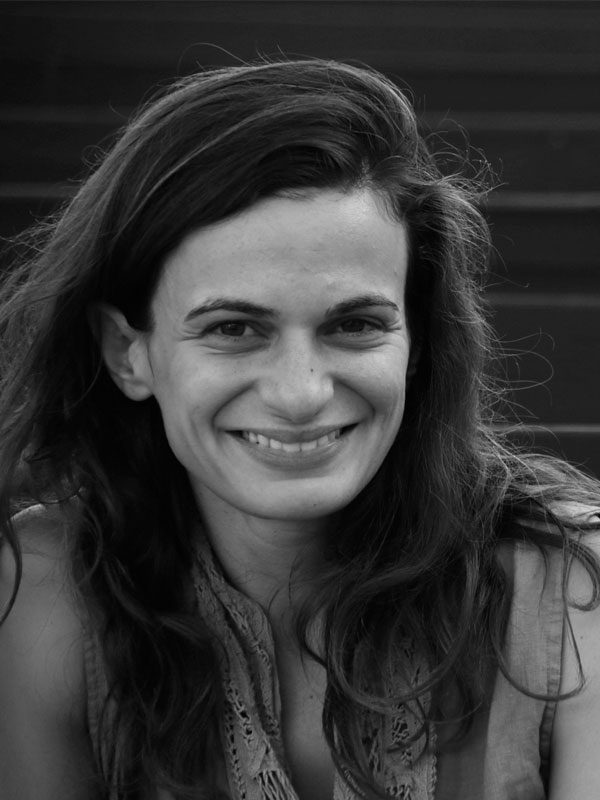 Phaedra Pisimisi – At the sea
Phaedra Pisimisi was born in Los Angeles and grew up in Athens. After her dance diploma at the professional dance school "Despoina Gregoriadou", she worked as a performer and choreographer in various dance companies in Athens. In 2009 she completed her bachelor's degree in education at the University of Athens. Since 2011 she has been living in Germany, where she works as a performer and choreographer at the Deutsche Oper am Rhein, the Theater Bonn and regularly at the Düsseldorfer Schauspielhaus, among others. At the same time, she is the choreographer of the Athens "Echodrama Cultural Group" and as such leads international exchange projects between Greece, France and Germany.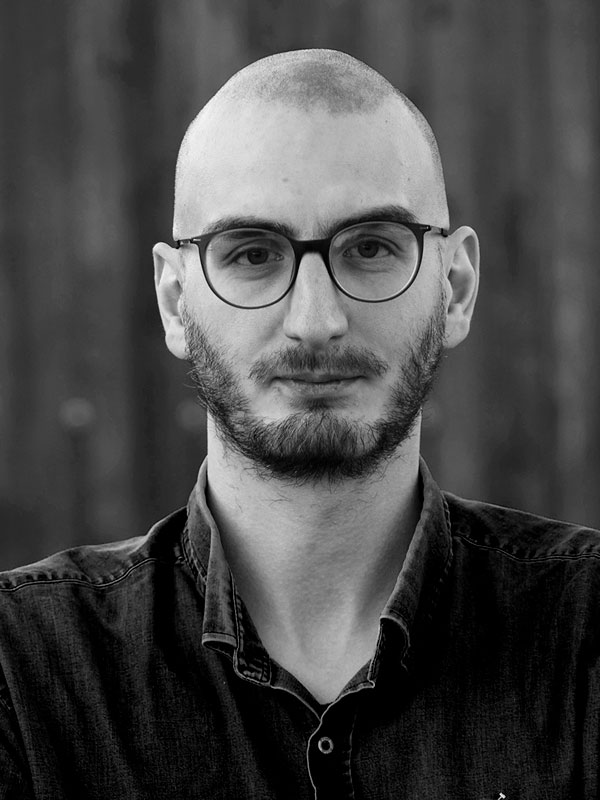 Keyvan Sarreshteh – A sentence fragment
Keyvan Sarreshteh is a multidisciplinary artist based in Tehran. He graduated from Tehran University with a Bachelor of.Arts in Puppet Theatre and has since worked as a writer, performer, director, researcher, translator and lecturer. His focus is on the themes of memory, space and place and the relationship between these three themes and interpersonal relations and political forces. His work has been shown at many local and international festivals. With his solo performance "Apartment" he was invited to the Wiener Festwochen 2019.
Sander Kang De
Sander Kang De originates from Bishkek in Kyrgyzstan. He grew up there as a member of an ethnic and religious minority in a country influenced by Islam but also by Soviet culture. He studied film directing in Moscow and has been living in Germany since 2019. In his work, he deals with questions about the self-realisation of the human individual within the framework of social conventions, prejudices and cultural norms. His stories are fed by personal experiences of engagement with marginalised groups, such as the homeless, the LGBTQ community and victims of domestic violence, and the motivation to follow an artistic vision in the face of existential and societal obstacles.